Satellite Phone Rental
Coverage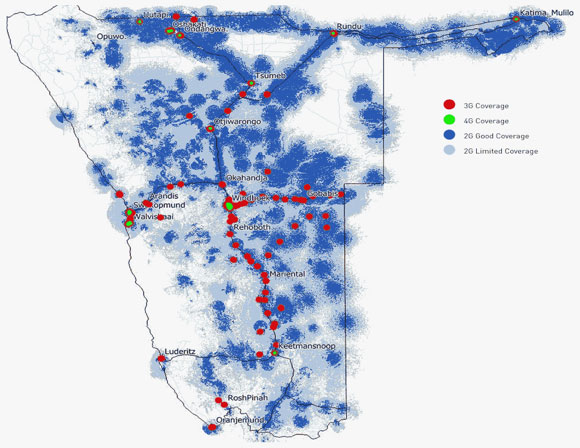 The Map below clearly shows the cell phone coverage of roughly 30% of Namibia.
A Satellite Phone will offer you a sense of security while travelling in a foreign country allowing you to relax and enjoy your holiday to the fullest.
Daily Rate: N$ 130 per day with the first 15 Units used Free of Charge
Call Charged: Any Unit used over the 15 Units will be charged N$ 40 per unit used.
(Satellite Phones must be booked in advance to avoid dissapointment)
A fee of N$ 29 000 will be charged in case of loss or damage
SHARE:
Covering 95% of the Namibian population
The map indicates expected coverage for 2-watt handheld mobilephones.
Road coverage will increase with the installation of a car kit.
Making and receiving calls is possible only within the coverage area.
NOTE: This map is correct as at July 2013.